Lake Manawa Dredge Test – 2016
Specific questions about the upcoming Lake Manawa Dredge should be directed to Park Manager Dan Jacobs at 712-366-0220
Tentative Dredge Schedule is as follows:
March 16th to April 1st: containment site prep, processing plant setup at containment site, run pipes from lake to containment site to carry dredge material.
April 1st – April 10th: Dredge arrival and setup
April 10th – Dredge will begin, operation will continue for approximately 120 days.
The dredge will run 24 hours a day, 6 days a week.
Other than closing part of the south boat ramp area for the week the dredge arrives, all boat ramps will be open.
Hazard Zone Markers: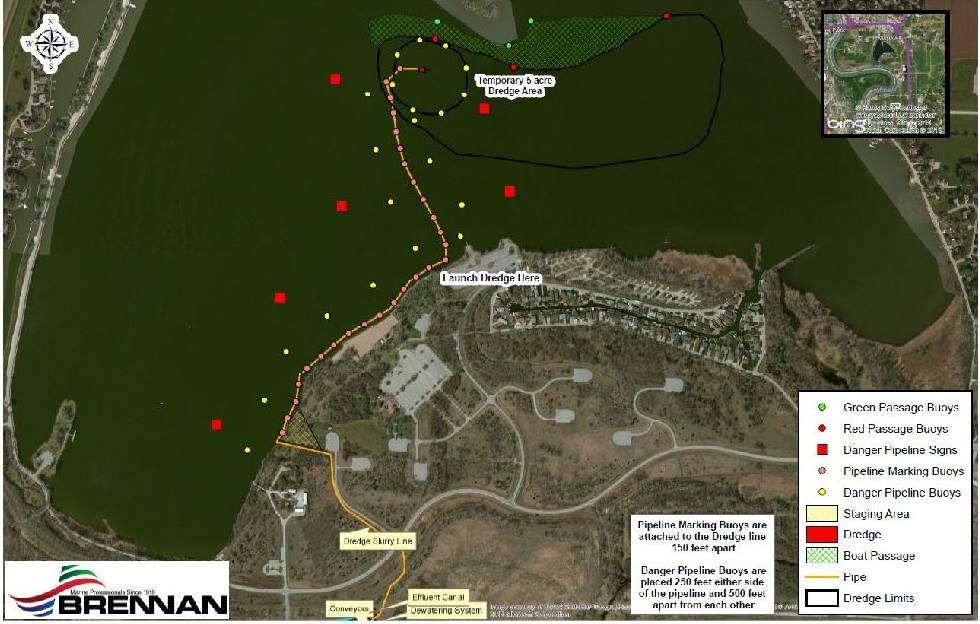 Boat Landing Signs PDF: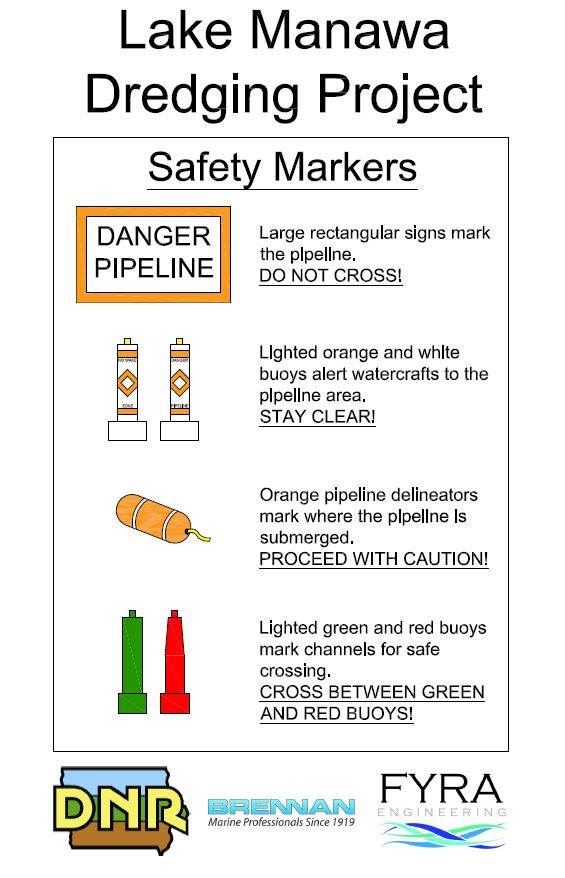 The link below is the buoy plan for the dredge operation. There will be five acres around the dredge and the area around the pipeline where boat traffic will be restricted. The pass through area between the dredge and the North point will be indicated by green and red buoys.
Lake Manawa In-Lake Buoy Plan Document (Word):
Specific questions about the upcoming Lake Manawa Dredge should be directed to Park Manager Dan Jacobs at 712-366-0220.