Clean-Up Day 2020 Saturday September 26th 1-3 pm
Lake Manawa 16th Annual All-Volunteer Social Distancing Clean-Up Day!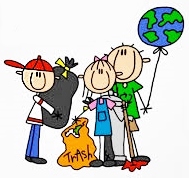 Saturday, Sept 26th 1:00-3:00 P.M.
Rain Date Oct 3rd 1-3 P.M.
Meet at Shelter #6 near the Dream Playground at 1 pm to pick up supplies and help us clean up Manawa State Park!
Trash bags, gloves, bottled water, sunscreen, insect repellent, and snacks will be provided.
Please wear protective clothing! Socially Distancing Clean-up
For more information:
Friends of Lake Manawa
(712) 308-1921
friendsoflakemanawa@gmail.com
No sign-up or registration necessary, please come help clean up the Lake!